I gave the irate rabble a spray with an old can of Testor Dullcoat I've had lying around for a year or so. The result is pretty peachy I think. I've got quite a good return on a fairly basic paint job.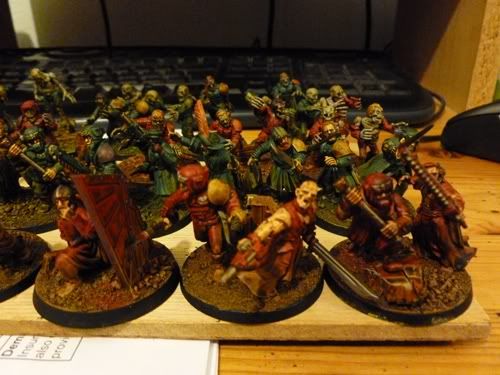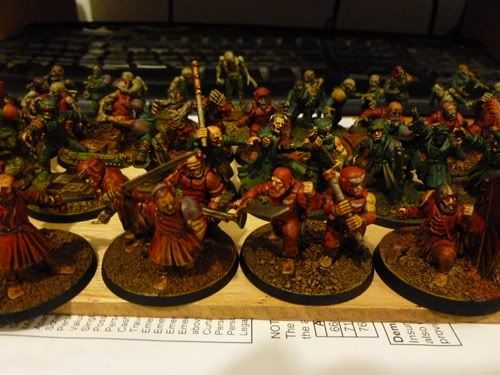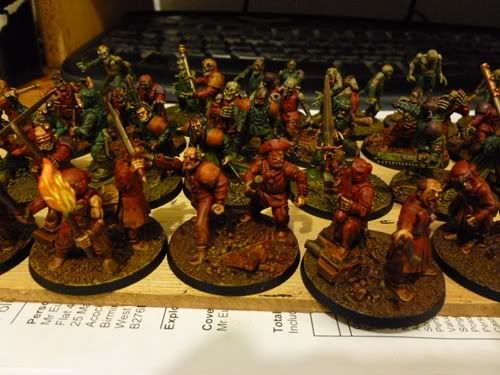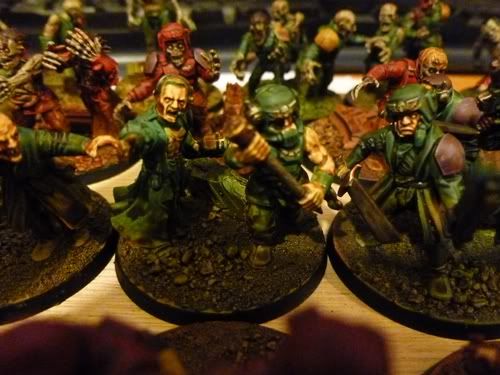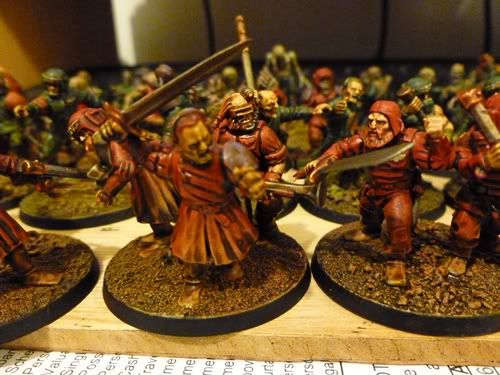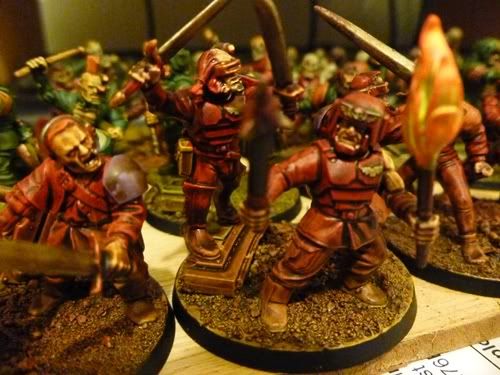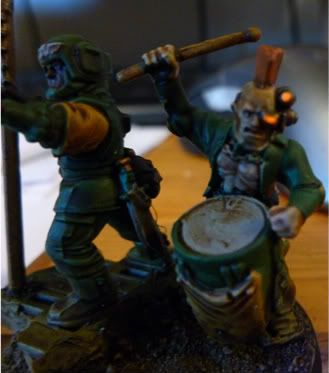 The last picture is taken under a UV light to make the drummer's day-glow optics shine.
I may give the Rabble a bit of base flocking action to finally finish them off.
Next thing though, is to get to work on the Angry Marines.